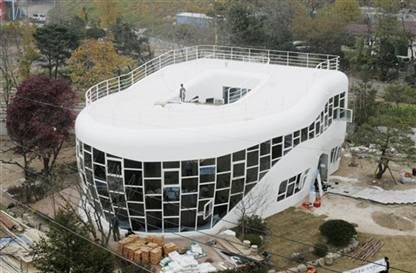 Mark your calendars. On November 21, 2007, representatives from 60 nations plan to meet at a conference in Seoul. Their hopes are to create national toilet associations and spread the word about toilet hygiene ... "The toilet revolution should start with talking about toilet issues freely," said Song Young-kwon, head of the committee charged with organizing the five-day conference

This upcoming conference will be in conjunction with a toilet expo featuring exhibits to excite the public about the cause. Expo exhibits include a "Hansel and Gretel" bathroom. This bathroom design is made from cookies and candy and it gives presents to children when they flush. Another exhibit will be a "toilet gallery cafe." At this unique cafe, people can drink tea while seated on colorful commodes.
Click the title (above) to read the entire article.
I think this is proof that there are rednecks in South Korea.